just when was getting used to the fakeness of Eastwood City's landscaped pavement, BAM. we move to PBCom.
great.

a few snaps from my first two days at ICITE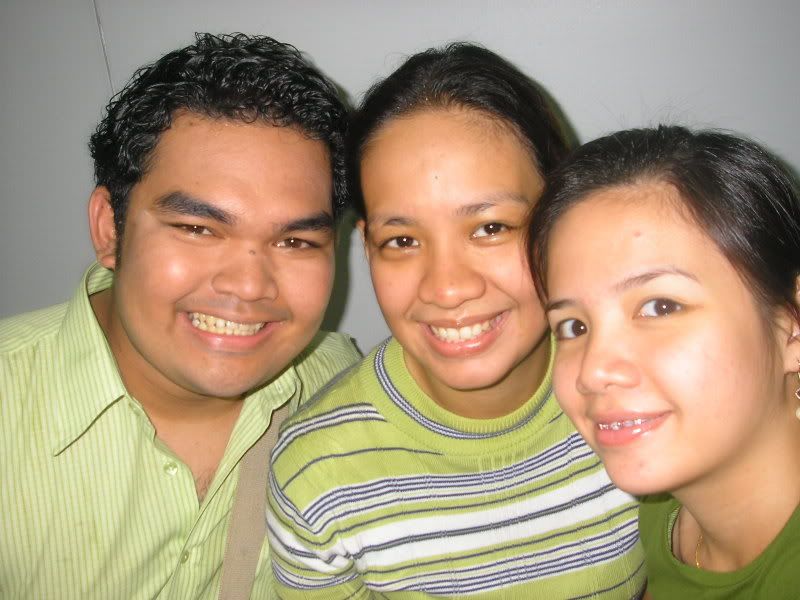 oo. nag usap usap kami na mag green.
seryoso ako diyan.
like i said. nag usap nga kami.


ok.. so PBCOM is in makati. its the tallest building in the Philippines. but other than that, mmmeeeeeeeh.

firs of all, the lobby is far too mediocre. (remind me to post some pics soon)
the elevator takes TOO LONG.

but there is one thing i like about PBCom the most: ITS FREEZING IN THERE.. good thing i bought a new jacket.. yaaay.


turns out, we only had the company orientation at ICITE in Libis. here in PBCom, we will be having our foundation skills training and our client specific training. hopefully, i well get to work here as well (AOL is in Makati). assessment is on friday next week. cant wait.






parting thought: sana may cute kami na kaklase.. heheheh...