haaaaay. akala ko pa naman ga graduate nako. huhuhuhu.. anyways.. talked to boss kai yu at CBB language center.. they want me to work for them 7-11 pm. haay. i told them id think about it. kasi e telecare is also offering me a position as tech support. goodluck. i just decided not to go to e telecare. hehehe. primary reason: boss kai is kinda cute. in a weird way. hahaha. omg.. ang tagal pala dumating nung elevator sa 9th floor kaya nag stairs ako pababa (yes! go stairmaster go!).. haay. pagdating ko sa third floor.. guess what i saw: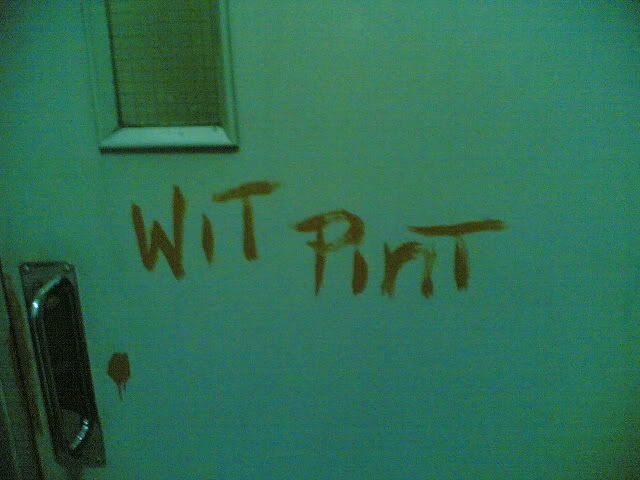 hahahahahahahaaha.. i was laughing my socks off until i got into the cab.. hahahaa..
parting thought: i miss my friends.. buti nalnag magkikita kita kami bukas nila pat.. go go go lang ng go!