god my head hurts. went bar hopping last night with my parents and a few close friends. here's a few pics..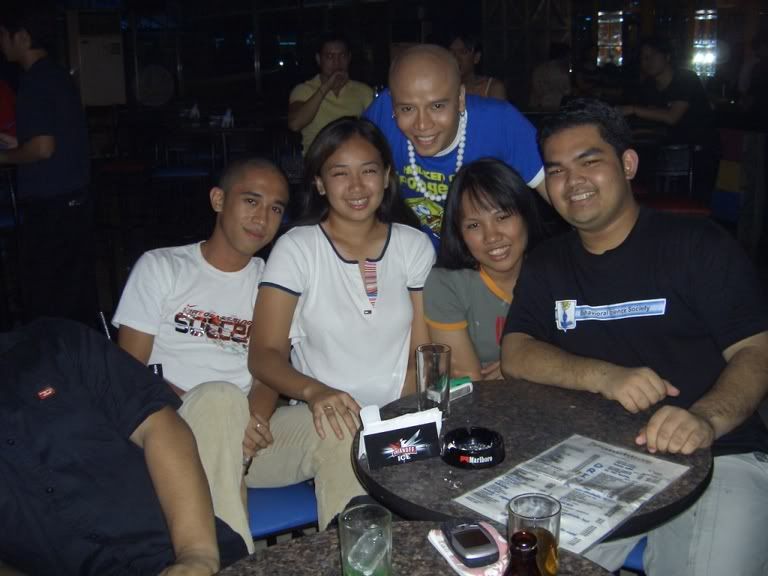 crush ni pat yung naka blue na bading. wehehehe..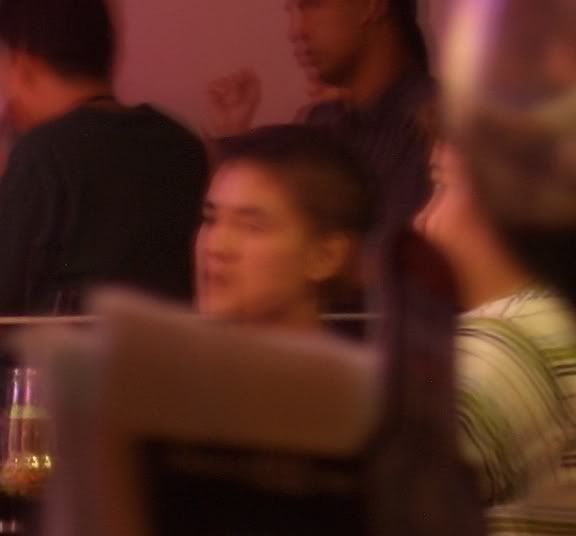 crush ko tong guy na to sa kabilang table..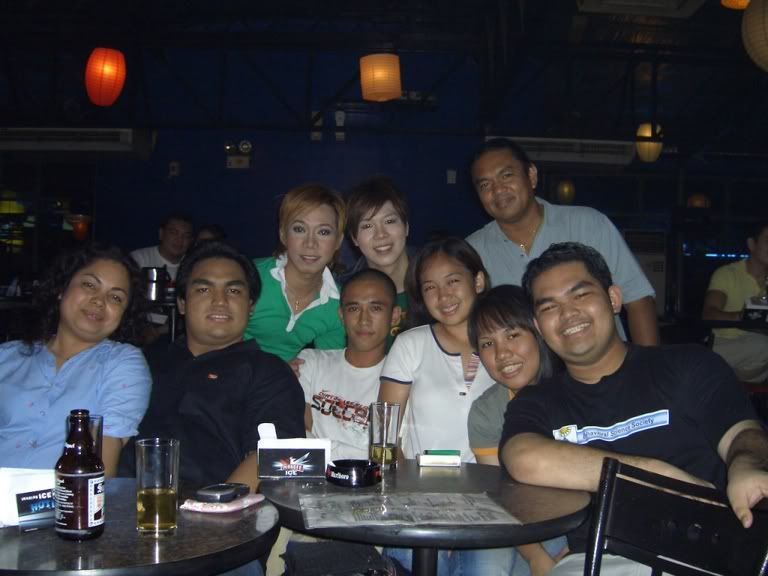 lassie and MC.. so funny.. hahaha.. [sino ka? the grudge!]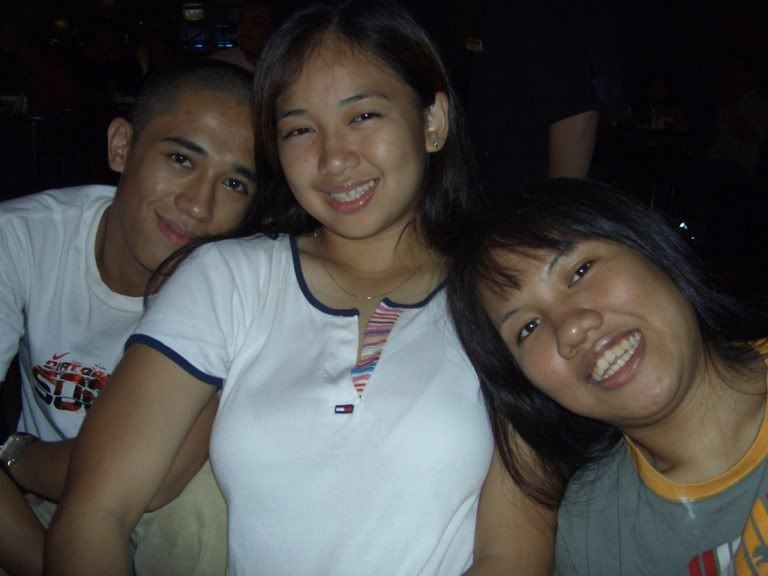 jap , pat and marie
parang may mali..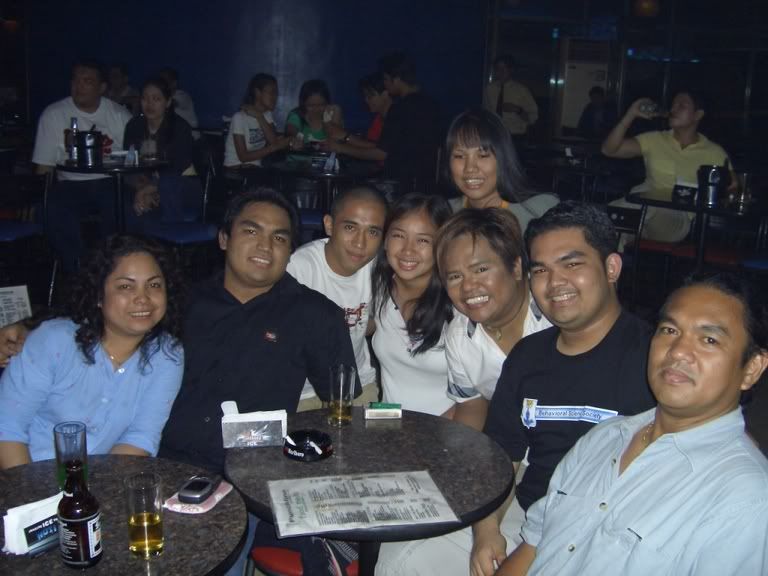 with chokoleit nuts..
BTW, parents ko pala yung nakablue and that's my brother next to my mom..
[*note: there's a semi-cute guy with a HOT bod in yellow drinking at the background.. wehehehe]
parting thought: i love melon vodka cruisers...