first day (contd)
at around 7ish nagkayayaan na uminom sa beach.. we had tequila.. badtrip nga kasi i was trying to build my sand castle.. tapos namin, balik na agad sa room para mag banlaw at kumain. aba, after namin kumain, guess what?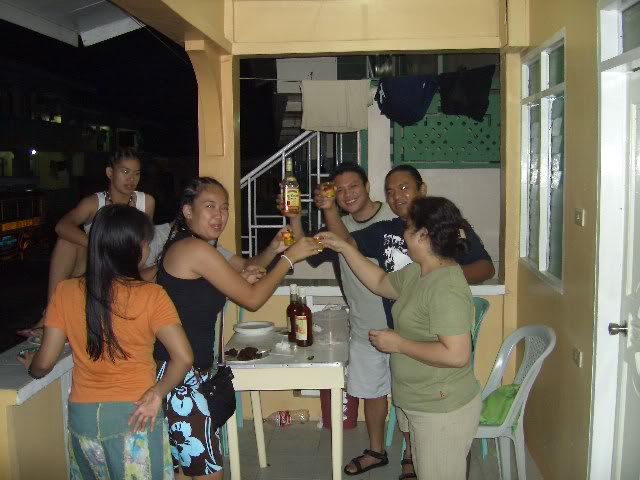 tequila ulit!!
eksena talaga.. hahaha.. we also had a dose of MOJO (gin, beer, condesned milk and pineapple juice).. then derecho na sa bars.
sino muna una nalasing!?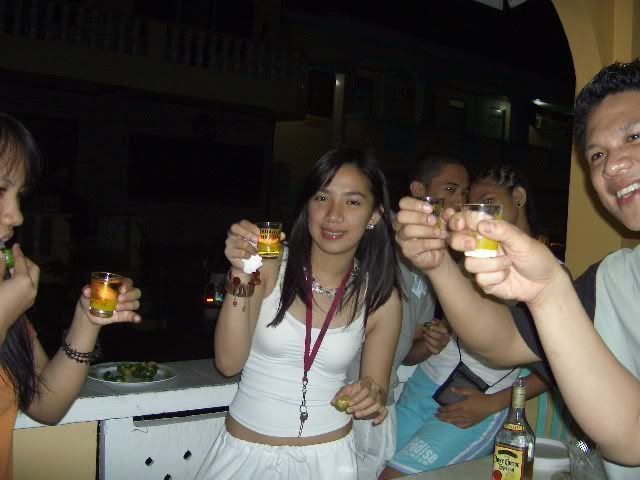 edi si bembang!
grabe. senglot talaga sila. kaming dalawa lang ni ken ang buhay. we took care of all of them. eto mga eksena accdg to senglot..
PAT: let go of me i dont wanna go home! i'll punch your face - you want? who are you? are you god? no you're not god.. you're just a guy.. you're not even a guy.. you're GAY!! (eksenang ingglesan)
BEMBANG: WAAAAAAAAAAAAAAH!! im being taken for granted!! (hagulgol talaga)
MARIE: lecheng buhay to! wala nakong pera! (sabay lusong sa dagat ala unding)
JAP: john, dabest talaga tong lakad natin na to! as in nasunod yung plano natin na gumapang noh? (pero nakahiga lang siya sa beach)
KEN: john anjan daddy mo! (shiyet)
JOHN: tangina mo jap wag ka makulit sasakalin na kita eh! count from 1 to 1000.. GO ! (sinakal ko talaga siya.. hhehe)
kakatawa!! eksena.. sayang walang pics.. we finally managed to get them all back in the room.. i was taking care of Jap and Marie.. PUCHA! si marie!! naghubad sa harap ko! EEEEEEEWW!! BANGUUUNGOOOOT!
*sleep*
DAY TWO
busy busyhan. gagala daw kami. punta kami tamaraw falls then magpipicnic somewhere.. we rented a jeep for the trip..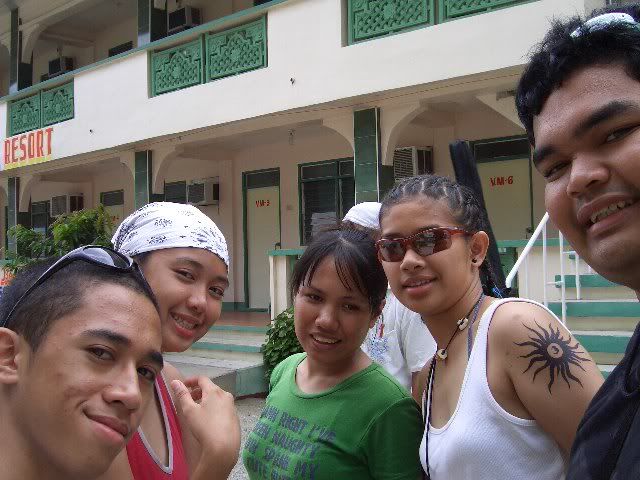 uuuuy!! parang wala lang nangyari ha! TIGAS!
dumaan muna kami sa palengke para bumili ng kanin.. hehehe.. lakas kasi kumain ni japhet!
ang tagal naman ng biyahe.
finally nakarating din kami sa tamaraw falls.. ANG ASTIGG!!!!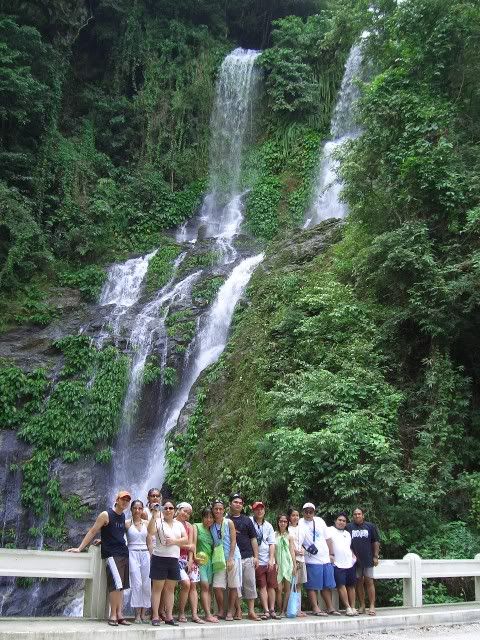 hot DAMN! *msg me for the FULL SIZE PIC*
tapos naglaro laro muna kami ng touch-ball
sakay na ulit sa jeep.. malayo layo pa daw..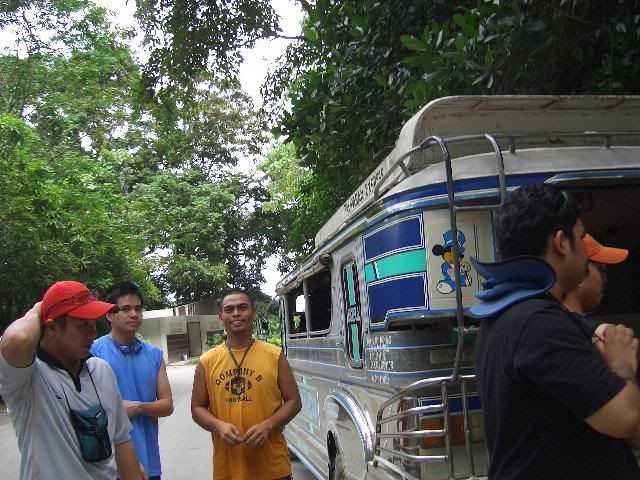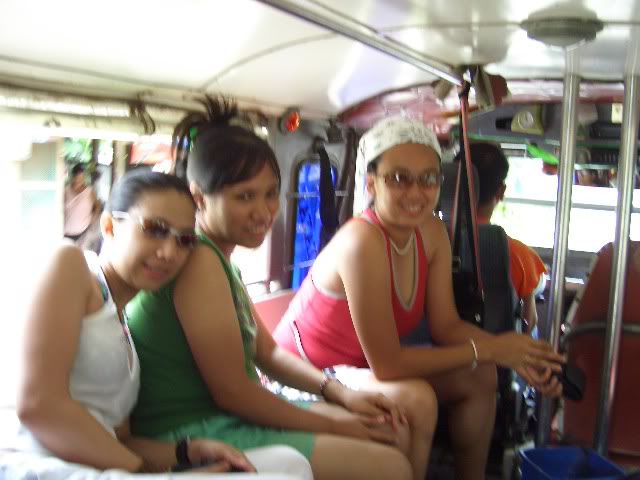 at least maganda yung scenery.. puro palayan.. amoy palay.. dami kalabaw.. dami pangit..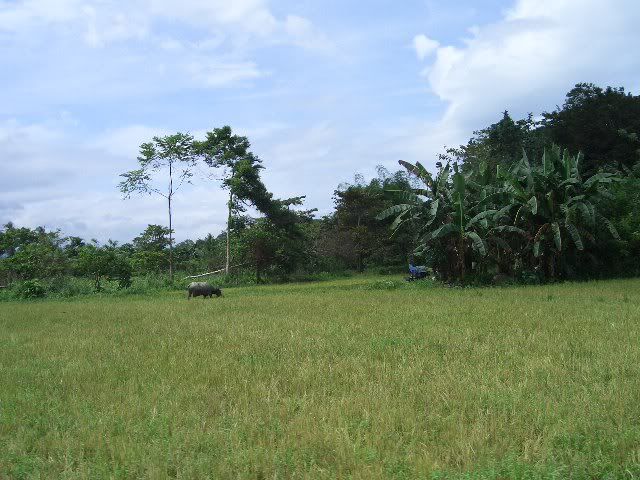 at long last! nakarating na sa picnic grounds.. WOW! WALANG TUBIG YUNG POOL! eksena. kainis.. pero in fairness! ANG GANDA NG PALILIGUAN NAMIN!!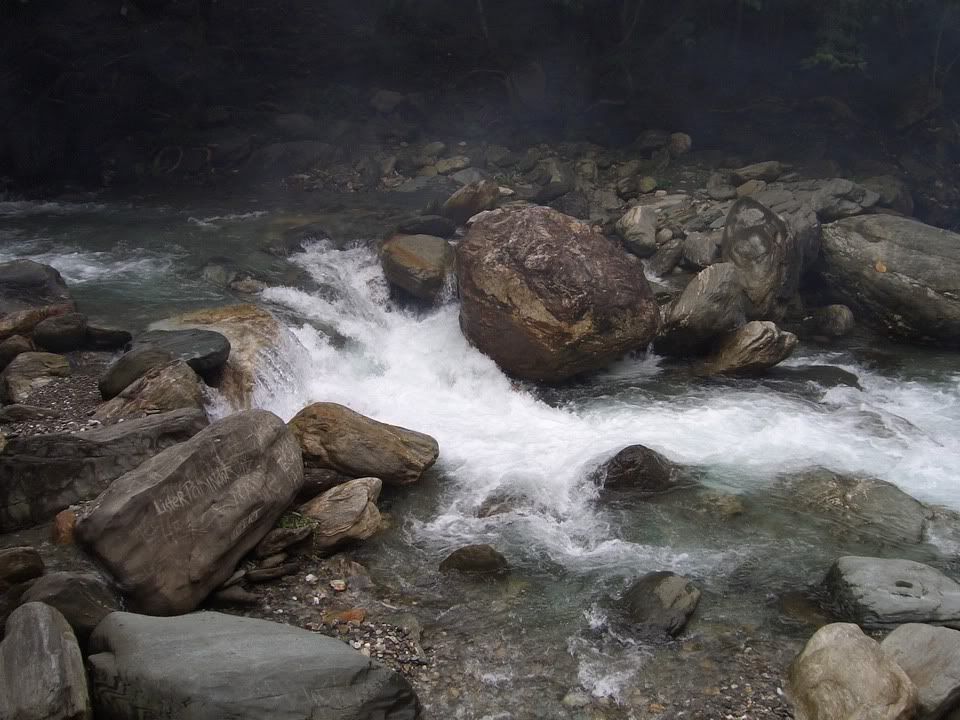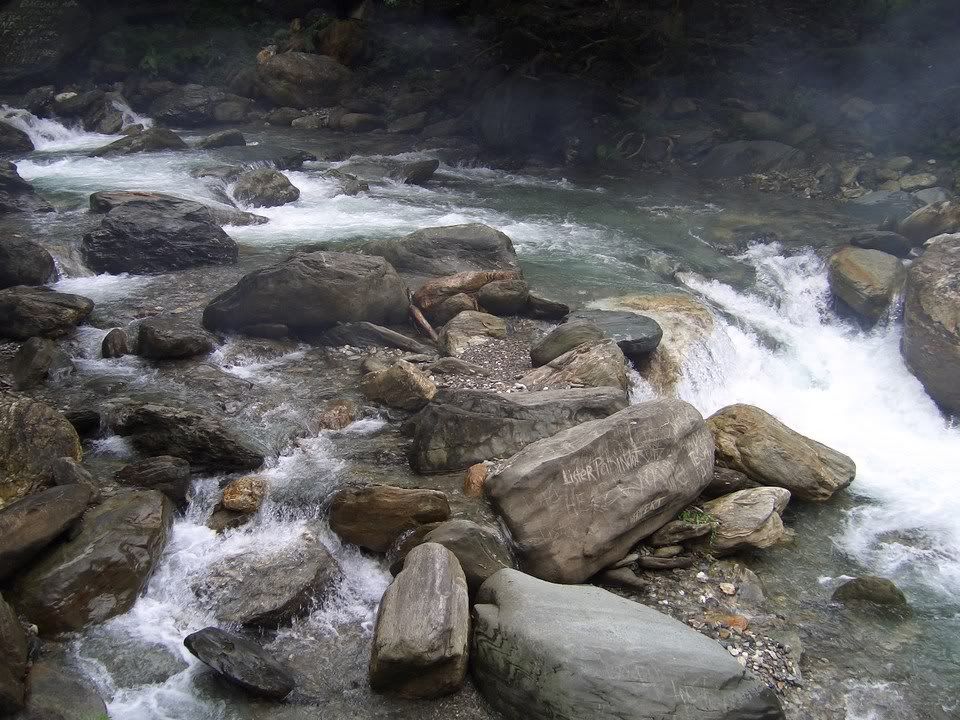 grabe.. inanod si bembang nung tubig! kakatakot! tapos nung nakita kong inaanod na siya, tinangay din ako ng tubig! wah! nakakapit ako sa bato.. kaso nahuhubad naman shorts ko.. kainis.. i was torn between saving my life or my dignity.. fortunately for me, i was able to save both.. hehe.. pareho kami ni bembs nasugatan pero exaj yung kanya.. as in isang bitaw niya nalang, dun na siya tatama sa malaking BATO! grabe.. katakot..
KAINAN NA!!!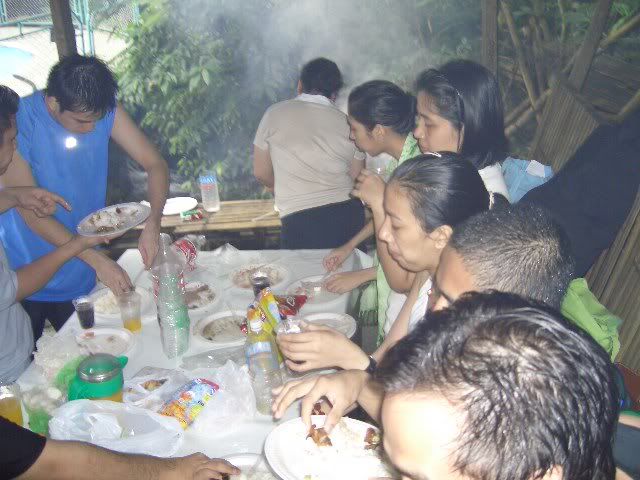 parang naubos agad yung dala nating food?
at pagkatapos kumain? TOUCH BALL SA EMPTY POOL!!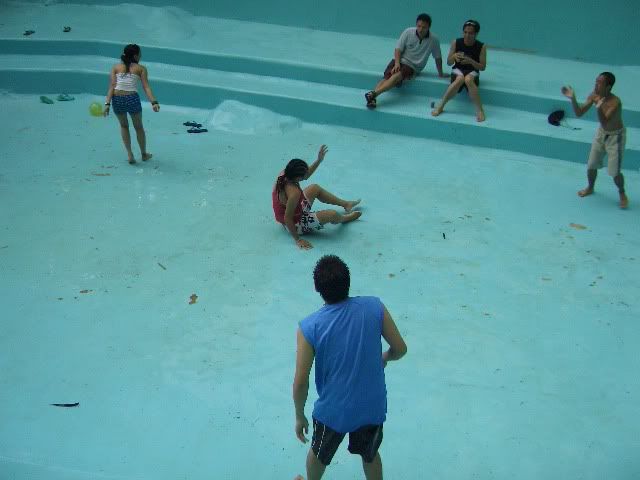 waah! dapa!
waah! dapa ulit!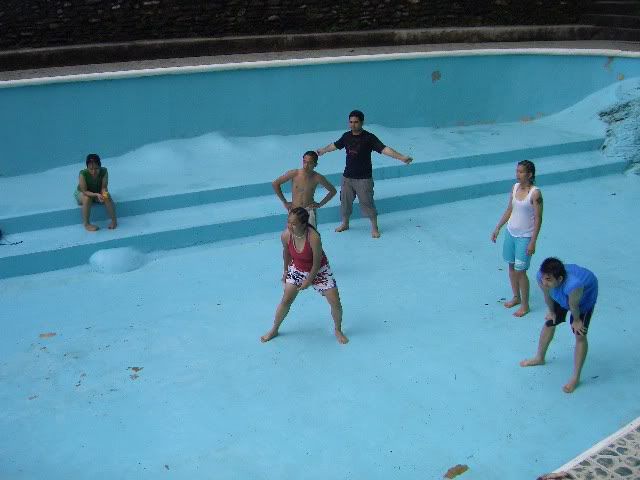 ka enjoy to ah..
tapos pinaglaruan namin yung HOSE ng tubig..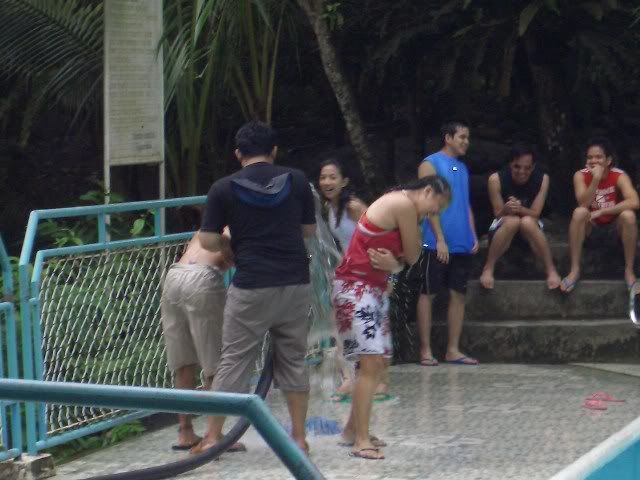 i love this pic..
then lublob ulit..
this one too..
tapos uwian na..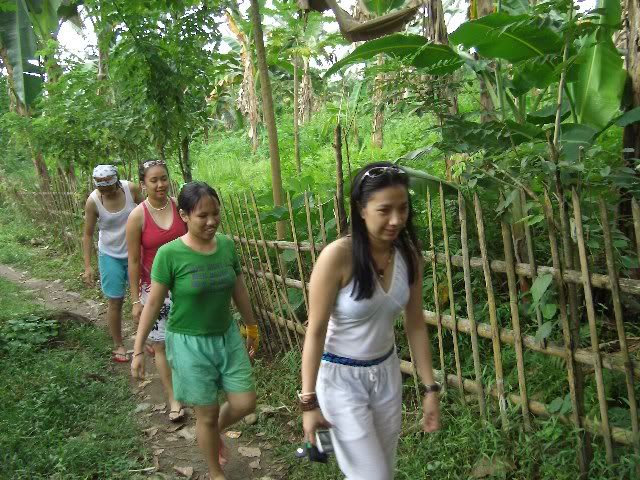 on the way back to white beach, pinahinto kami sa check point ng AFP.. hinahanapan kami ng sedula.. walang may dala. good thing i have Gino. nasa kanya yung school ID ko.. nakapag pictorials pa kami with the soldiers.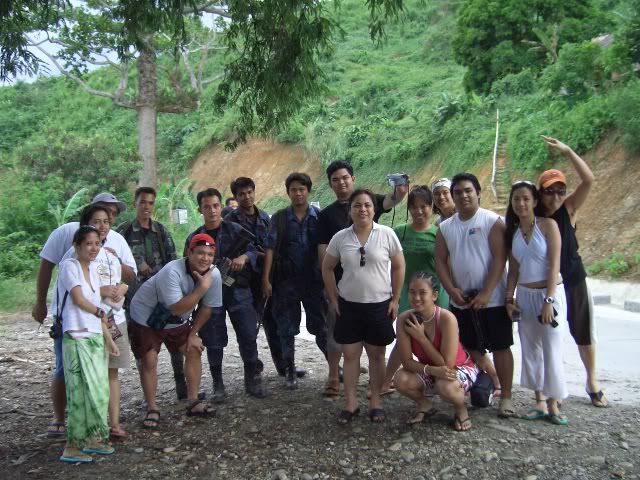 giniginaw sila Pat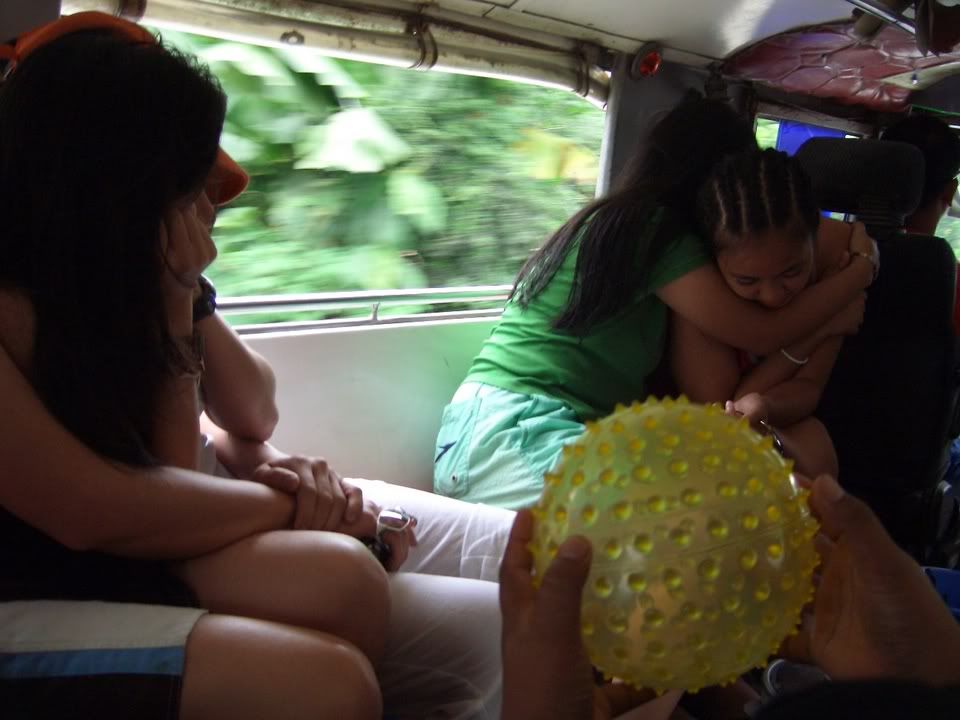 phew.. kakapagod.
TO BE CONTINUED
parting thought: effot nitong series na to ha